The Timothy T. Day Family Office was established on January 6, 2011, to oversee a wide range of family-related activities and affairs.  Our team includes Tim Day (Chief Executive Officer), Sandy Day (Vice President), Leslie Pellillo (Chief Operating Officer), Karen Hall (Accounting Manager), and Pamela Balliet (Executive Assistant).
See Tim's Story and Sandy's Story for additional information on them.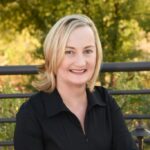 Leslie is the Chief Operating Officer of The Timothy T. Day Family Office.  In this capacity, Leslie is responsible for overseeing the day-to-day operations of the Family Office; working collaboratively with the Family Office team and external investment managers to ensure sound portfolio management; planning and facilitating family meetings; furthering the Day Family Mission Statement; preserving the family vision and legacy; and planning and administering the objectives of the Timothy T. Day Foundation, Inc.
Prior to working for the Day Family Office, Leslie was an Officer and the Vice President of Marketing for Bar-S Foods Co. for nearly 18 years.  Leslie received a Master's in Business Administration from University of California, Los Angeles, and a bachelor's degree from Boston University.
Leslie is married to Joseph and they have two lovely daughters, Sophia and Lily, and a wonderful dog named Jackson.  The Pellillo's enjoy spending time with family and friends in Phoenix, Arizona, and Jackson, Wyoming.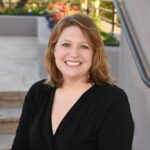 Karen is the Accounting Manager of The Timothy T. Day Family Office.  Karen is responsible for financial reporting and analysis, investment management and performance evaluation, tax planning, and cash management for the various Timothy T. Day entities.
Prior to joining the Day Family Office, Karen was a Regional Controller at Troon Golf.  Karen began her career in public accounting, with an emphasis on the real estate industry.  She received her Bachelor of Science in Accountancy from the University of Illinois and is a licensed Certified Public Accountant.
Karen lives in Scottsdale with her husband Jay.  In her free time she enjoys traveling, spending time outdoors, and playing volleyball.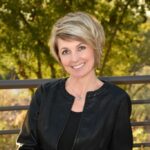 Pam is the Executive Assistant for The Timothy T. Day Family Office.  She helps to oversee the daily operations of the Family Office and the Timothy T. Day Foundation, and manages the Day's personal residences and travel arrangements. In addition, her creativity and expertise of graphic arts has significantly contributed to the ongoing development of the Foundation website and newsletters.
Her professional focus has been primarily in Senior Level Administration where she desires to make the most of her potential and discover new opportunities within the field.  Prior to joining the Day Family Office, Pam worked at GenSpring Family Offices, and this experience has made her a valuable asset to our team.
Pam is a native to Arizona, and grew up in the White Mountains of Pinetop-Lakeside.  She now resides in the Phoenix area, and enjoys the outdoors, travel, family time and volunteer work with various senior-living facilities and charitable-related projects.