The Animal Adoption Center (AAC) in Jackson, WY, is dedicated to solving the problem of pet overpopulation in Wyoming.  The AAC believes that spaying and neutering is the most effective way to exponentially reduce the number of homeless pets.  The goal is to make sterilization services available to those who might not otherwise be able to afford them.  In 2009, the AAC began to attack the root of the pet overpopulation problem by launching the Spay/Neuter Wyoming Program, a low-cost, mobile, spay and neuter effort spearheaded by former AAC board member, Dr. Heather Carleton.  In 2013, the program expanded to provide low-income vouchers, and in 2015, to include the Wyoming Shelter Project.
Since 2009, close to 9,000 surgeries have been performed statewide through Spay/Neuter Wyoming.  During this time there has been a significant decrease in the annual euthanasia rates in a number of partnering communities.  Casper reduced from over 1,284 to 460, while Rock Springs decreased from well over 1,000 to less than 150.  In Lyman, the cat euthanasia rate has also been decreased by 60%.  There has also been a 50% decrease in reported dog bites on the Wind River Indian Reservation, where mobile clinics are held twice per year.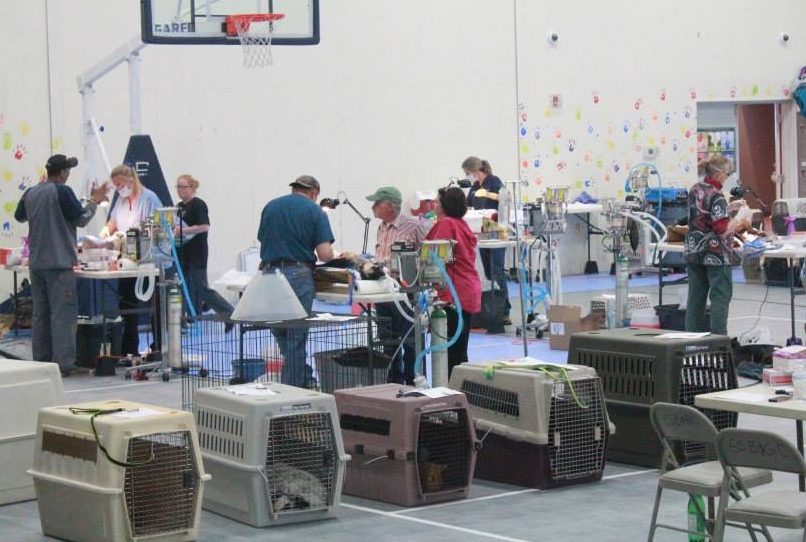 The AAC Spay/Neuter Wyoming Program continues reaching out to new communities to offer low-income vouchers and currently offers vouchers in seven Wyoming communities including Lander, Casper, Riverton, Lyman, Green River, Rock Springs and Ten Sleep.  Efforts are also being made to expand the Wyoming Shelter Project.  We would like to offer a big thank you to Dr. Heather Carleton and her tireless team!