Lulu's Fund, which is part of the Timothy T. Day Foundation was founded in 2012. Named after Tim and Sandy's beloved pug Lulu, Lulu's Fund continues the Foundation's ongoing commitment to supporting organizations in the animal rescue community. Organizations that receive support from Lulu's Fund are primarily those that rescue abused, neglected and abandoned dogs. Their focus is to treat existing medical issues, provide spay and neuter services, place dogs in safe foster homes, and ultimately find forever homes for the animals. These groups are generally smaller in size, staffed with mostly volunteers, and always struggle to meet their financial demands. Lulu's Fund provides a much needed and greatly appreciated helping hand. Over time Lulu's Fund has branched out to provide ongoing resources to Section 501(c)(3) organizations across the country that include:
Animal Adoption Center (Jackson, WY)
Animal Guardian Network (Cave Creek, AZ)
Animal Humane Association of Star Valley (Thayne, WY)
Arizona Pug Adoption and Rescue Organization (Phoenix, AZ)
Dog is My CoPilot (Jackson, WY)
Fighting For Dawn (Atlanta, GA)
Lulu's Angel Fund (Phoenix, AZ)
Luv of Dogz Fund (Phoenix, AZ)
National Mill Dog Rescue (Colorado Springs, CO)
Old Friends Senior Dog Sanctuary (Mount Juliet, TN)
PACC911 – Phoenix Animal Care Coalition (Phoenix, AZ)
PAWS of Jackson Hole (Jackson, WY)
Pug Nation Rescue of Los Angeles (Los Angeles, CA)
The Arizona Pet Project (Phoenix, AZ)
The Inner Pup of New Orleans (New Orleans, LA)
…and the list will continue to grow
FEATURED ORGANIZATION
THE NAGI FOUNDATION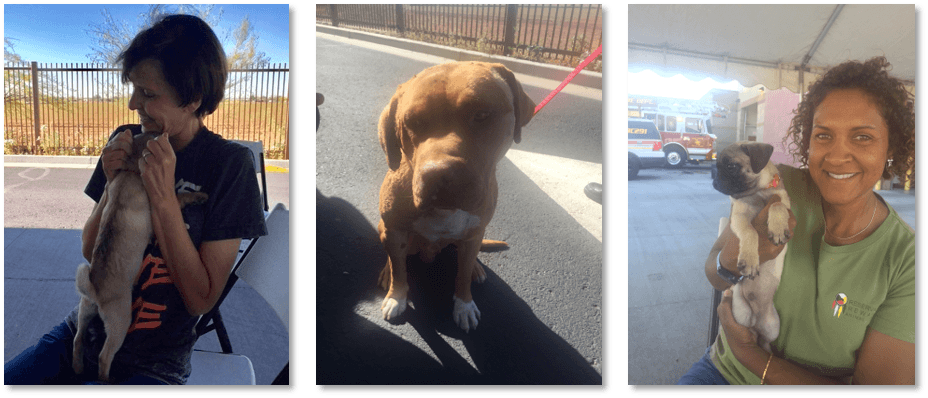 Lulu's Fund is excited to welcome the Nagi Foundation to our family of organizations supporting animal welfare.  The Nagi Foundation's mission is to restore the sacredness of the Native American community by uniting people and animals.  They do this by providing a variety of animal services, educational programs, behavioral health support systems, and family resources that coincide with traditional values and core principles of First Nations communities.
The Nagi Foundation, which was founded by Sheila Iyengar, partners with the Salt River Pima – Maricopa Indian Community located in Scottsdale, AZ.  Sandy recently attended one of their animal health clinics and was able to witness first-hand the impact the Nagi Foundation is having on this Native American community through spay/neuter and medical services, as well as providing food, pet supplies, grooming services and education to pet owners.  Tick infestation is a huge problem for Arizona and can be epidemic in communities with large populations of free roaming dogs so Lulu's Fund has agreed to provide funding for tick and flea collars for one year.  We are hopeful this donation will have a real impact on improving the lives of many dogs and their families.